It's the most wonderful time of the year…just kidding. But blackberry harvest ranks pretty high up there. I needed to pluck those yummy morsels from the thorny canes before they passed their prime and turned to chicken food.
Gardening has been one of the easiest outdoor tasks to get the kids immersed in. They either participate in the task at hand whether it be sowing, weeding, or harvesting, or they dig in the dirt and occupy themselves while I get work done. It's a win-win because the kids are busy and you can get your work done too. What is it about flinging some earth around that fills their little hearts with such joy and contentment?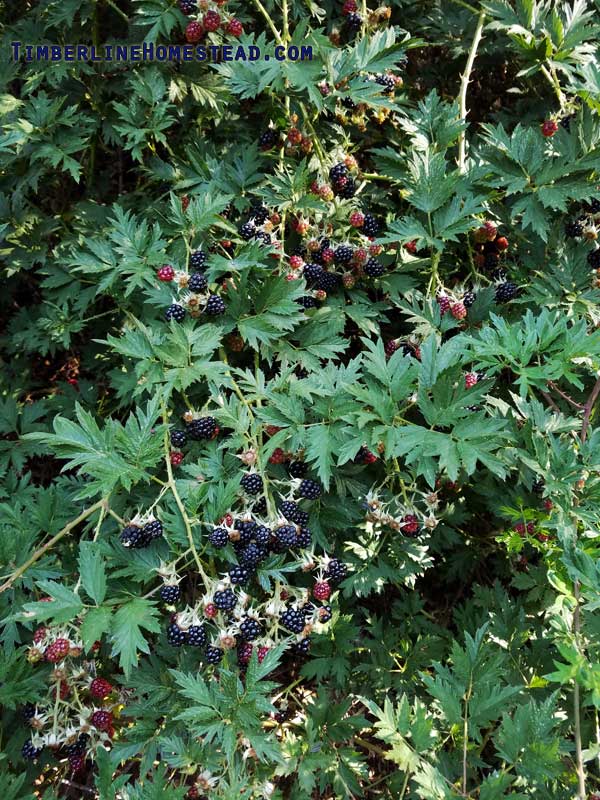 Summer is flying by, there's only a week left in August, we're a couple weeks into the blackberry harvest and the kids are insatiable. I attempted to incentivize them to stay focused on picking more and eating less by offering a special reward to whomever filled their bowl first. I can't say I was surprised when 20 minutes later their bowl was empty. They truly were diligently harvesting (I checked often). They just couldn't resist the temptation of the perfectly sweet blackberries. I don't blame them a bit! Clint was his usual awesome self and helped pick plenty for his little sister.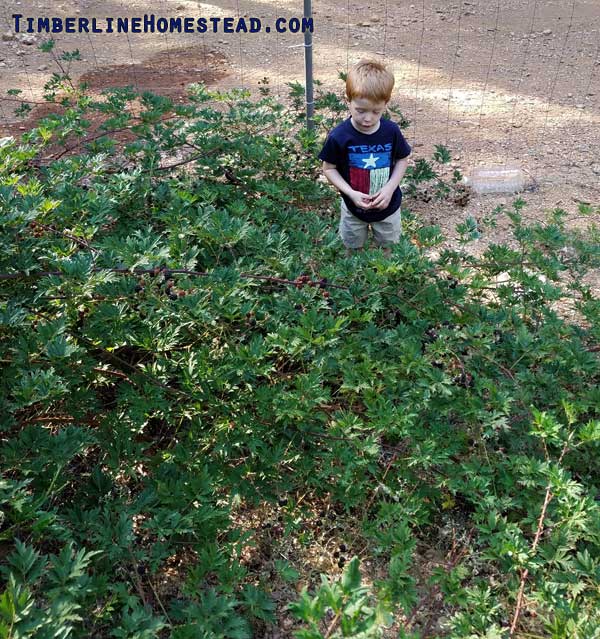 Today's harvest amounted to about 3 and a half pounds of blackberries in about an hour. The last round of picking amounted to 2 pounds. We'll easily hit 10lbs when the harvest is all said and done.
I typically go out every few days and fill a bowl or 2 while the sun is below the trees. It's a lot easier to dodge those thorns when you're not blinded by the glare of the sun. Seriously, that enormous bush has a way of sucking you right in if you're not careful. Gardening work in the summer time here isn't for the faint of heart and with the littles outside with us, we limit our family outside work time to the cooler summer mornings. How do you combat the heat while staying productive outside in the dog days of summer?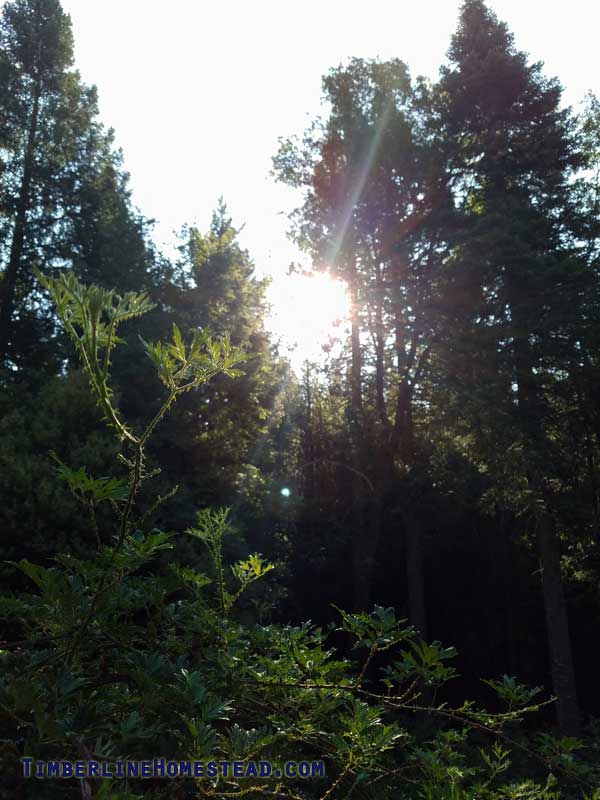 I wasted no time getting them in the freezer for a flash freeze. I reserve a small amount that we can graze on for the next couple days until I harvest again and the rest are put in the chest freezer. The initial flash freeze keeps them from getting mushed and frozen together and is a great way to preserve berries.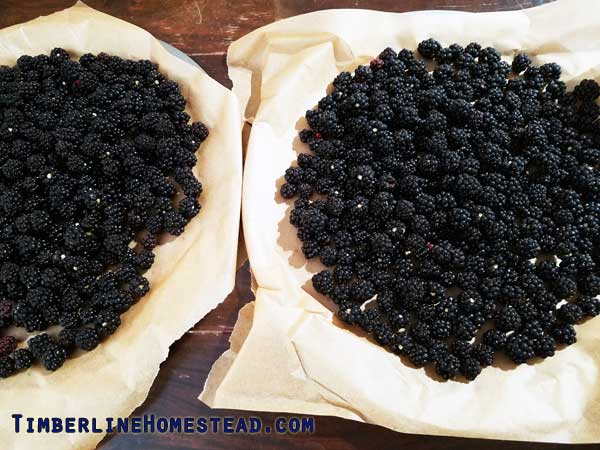 I froze the majority of our blackberry harvest last year as well and we were eating blackberry cobbler with our homegrown blackberries until Easter. Perhaps I'll make some blackberry syrup with some of the next batch I pick. The kids voted for more pies this year. A-la mode or smeared in whipped cream?