Summer is winding down, finally! And in typical mountain weather fashion we've gone from awful heat to thunderstorms and cool nights. There's a sense of relief around here over the last couple days…we made it. I could absolutely be calling this start of the fall cool down too soon and sadly wildfires will continue to rage across the west for a long time.
Anyhow, despite the start of cooler nights and even some rain in this dry and dusty part of the country, we've managed to squeeze in a fun summer activity. I scream, you scream…you know the rest. This is when the kids shriek and dance around.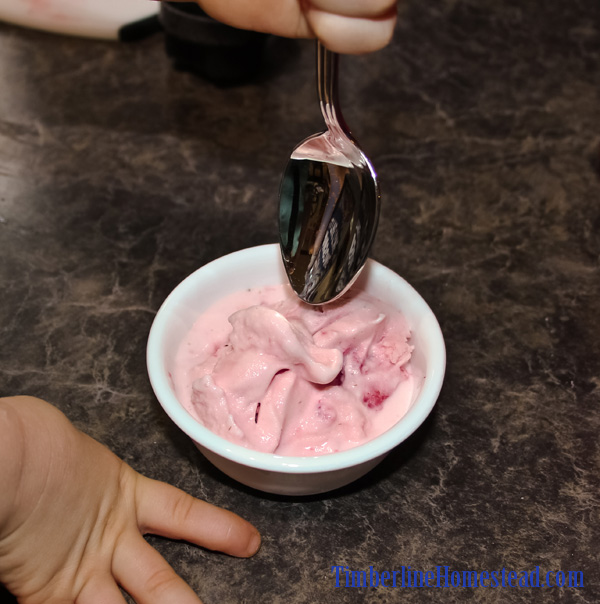 The kids and I have been so excited to have been invited to a friend and neighbor's place to learn the art of milking a cow. She has been generous in sending us home with what we've milked each time we go.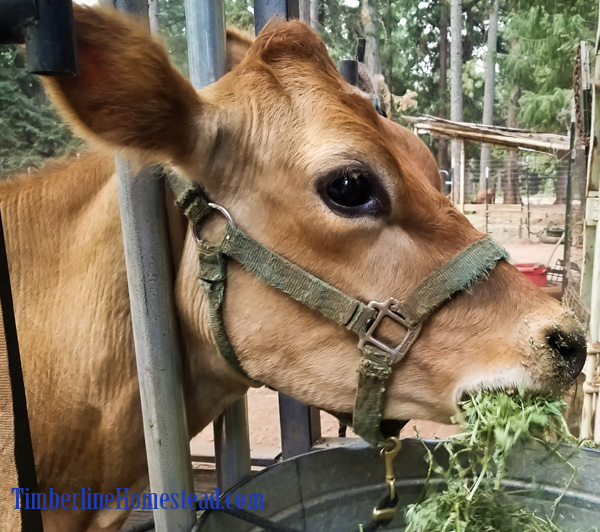 Now that we've got some milk in the fridge it's ice cream making time. Actually it's not milk, it's called liquid gold when you've milked it yourself with your fatigued hands.
First part: get the kids into it. Potato masher and strawberries.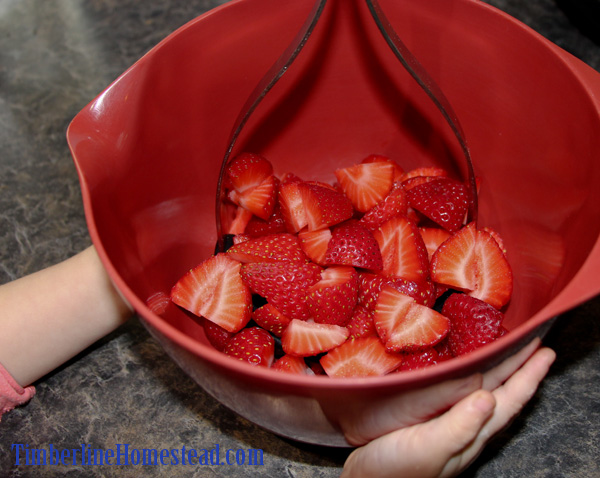 Let them go to town. I used about a pound of strawberries, 1/4 cup of sugar, 1/2 teaspoon vanilla and 1/8 teaspoon sea salt.
Mash, mash, mash. I loosely followed the recipe and cut way back on the sugar. It originally called for 3/4 cup of sugar which is way too much for our taste.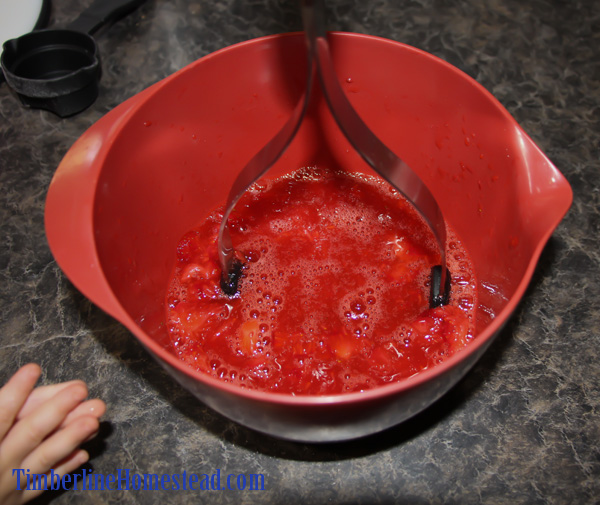 The milk from this cow is creamy, holy cow! I scooped most of the cream off the top of the milk (2 cups) and set it aside for the strawberry ice cream we were making. You can see how much cream we got from one milking (look closely, the cream separates about half way down the jar).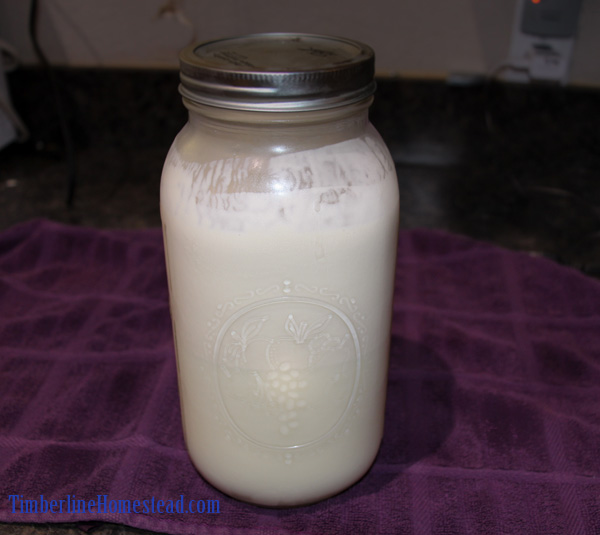 Stir the cream into the strawberry mixture. Chill for a couple hours.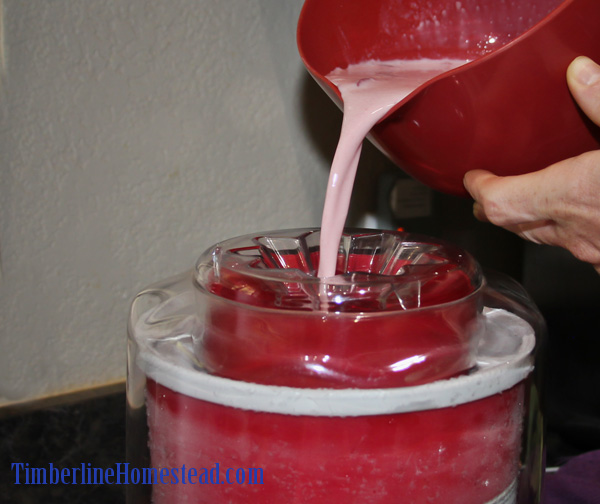 I used our cuisinart ice cream maker and let it churn for about 15 minutes until it was thick and frozen on the sides.
The best part of any project in the kitchen is sampling. Dig in!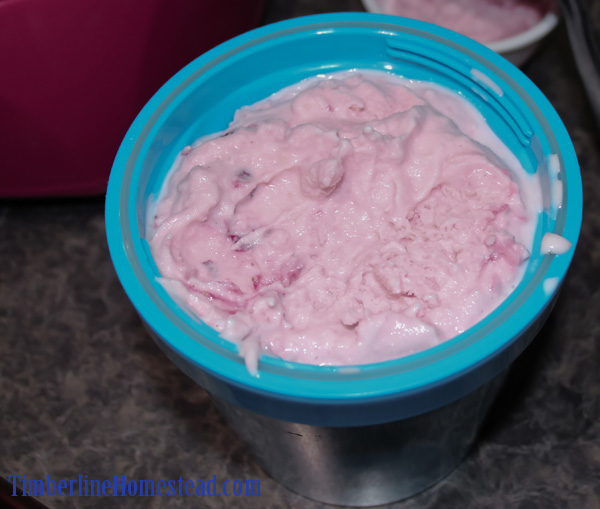 The flavor of this strawberry ice cream is fresh, bright and not overly sweet- perfect! Clint was a bit disappointed that the texture prevented us from achieving the beautiful round scoops he apparently finds necessary. This raw milk ice cream freezes up to a refreshing icy texture versus the thicker, heavy on your tongue creamy finish of the custard base ice cream we usually make.